In 2013, we made the world's first 3D printing pen a reality. In 2015, we upped our game with the 3Doodler 2.0. In 2016, we aimed higher with the 3Doodler Create, and introduced a new generation to the wonders of 3D art with the 3Doodler Start.
Now we're taking 3D printing pen technology to the next level, with the world's most advanced 3D printing pen designed specifically for creative professionals.
Note: The all-new 3Doodler PRO+ has dropped! Get the most advanced 3D pen here.
The 3Doodler Pro
Designed With Professionals In Mind
As the first professional-grade 3D printing pen, the 3Doodler PRO is a unique and versatile prototyping tool.

Modular Prototyping
Its wide range of materials and applications makes it perfect for architects, engineers, designers, artists and other creative professionals.
Bring designs and ideas off the page to create models and prototypes that can help enhance concept development and aid in communicating vision and direction.
"What really makes the PRO so unique is how the device and materials come together to answer the needs of professionals," says 3Doodler CEO and Co-founder Maxwell Bogue. "When we started the 3Doodler journey back in 2013, we had world-leading architects telling us 'I want to do this'."
"With new materials like polycarbonate that dream is a reality. The high-performance PRO can be used for the most advanced purposes to bring concepts to life, and become an integral part of the creative process."
More Materials, More Design Options
Along with 3Doodler's extensive range of PLA, ABS, and FLEXY plastics, the 3Doodler PRO introduces a range of new materials to expand design potential.
Wood filament
Metal
Made from real bronze and copper, the metal filaments create sturdy and heavier structures that can be polished or sanded for more shine.
Wood
Made from real wood fibers, these filaments can make both delicate and heavy-duty creations that can be sanded or stained in a variety of finishes.
Nylon
The nylon filament has a fabric-like feel, and can be dyed into different colors with fabric dyes.
Polycarbonate
This rigid filament has a high melting point, and so structures created with polycarbonate can withstand high temperatures without damaging.
Polycarbonate filament
Total Control At Your Fingertips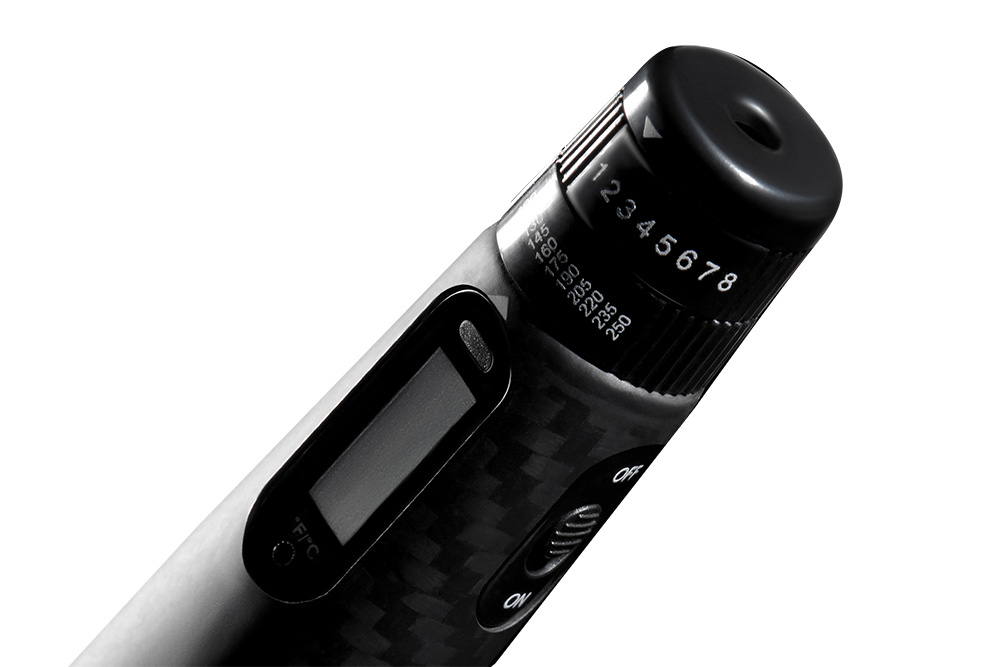 Speed / Temperature Dials
The 3Doodler PRO gives you complete creative control and the ability to fine-tune your work as needed while creating.
With adjustable dials, you control both speed and temperature and the LCD display ensures you always know exactly what temperature you're using. The built-in, high-speed variable fan also gives you control over how quickly materials cool.
A revamped drive system keeps the PRO going longer even under intense use and is designed to handle the wide range of 3Doodler materials.
All of this encased in a sleek carbon-fiber shell.
3Doodler Pro Vase Design Series
At A Glance
Can handle ABS, PLA and FLEXY along with new range of wood, copper, bronze, nylon, and polycarbonate filaments

Temperature dial allows for adjustment from 100°C to 250°C

LCD display showing desired temperature and indicators for each level

Dial-controlled variable speed settings between 10% and 100%

Side switch adjusts cooling fan: Off, Low, High

Larger and more advanced drive allows for wider range of materials, and for prolonged intensive use

Carbon fiber shell

Priced from US$249.99